If you are having problems with your license or if you have to keep activating, please submit a request and be sure to attach all of your log files:
Click here to submit a request.
On your computer, go to the location C:\ProgramData\PLUGIN_NAME\Logs (Windows) or /Users/YOURUSERNAME/Library/Application Support/PLUGINNAME/Logs (Mac)
Select all of the log files, right click and choose 'Send to Compressed Zip Folder' (Windows) or 'Compress X Items' (Mac)
Attach the created ZIP file to your support request.
If you can not access the C:\ProgramData folder, make sure that 'Hidden Items' are checked in Windows Explorer as shown below.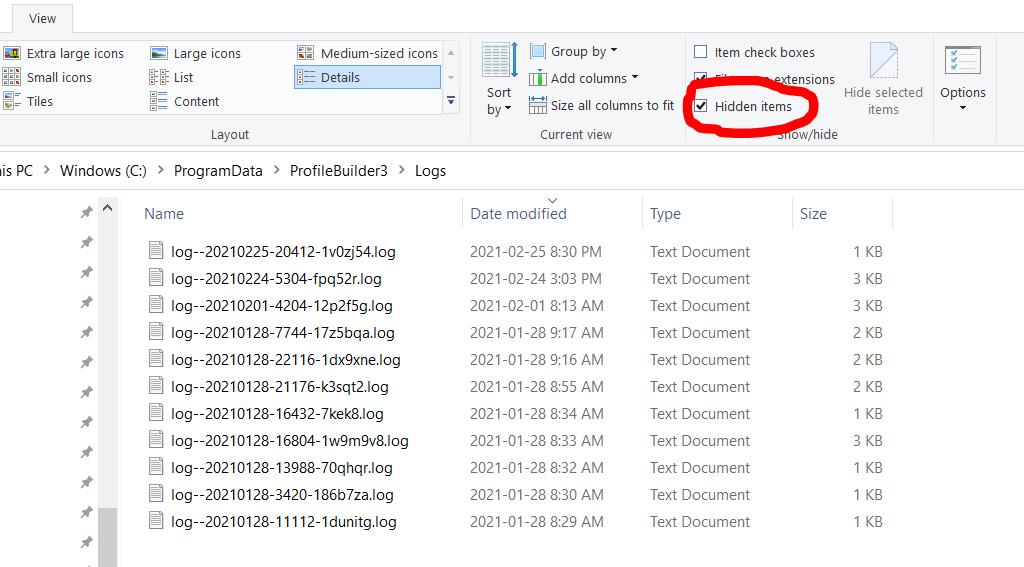 The image below shows how to select the log files and create a ZIP file. Be sure to attach the ZIP file with your support request.