Activating a renewal is easy!
Open the PlaceMaker license manager from the menu (Extensions->PlaceMaker->License..) and click the 'Renew License' button.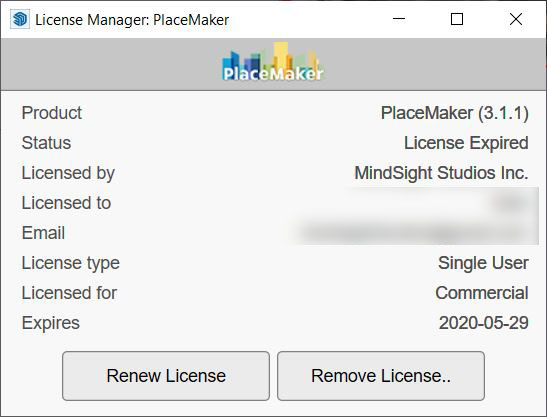 PlaceMaker will check if you have purchased a renewal. If there is a renewal available, will be asked if you wish to renew and reactivate your license on this computer:

If you choose 'Yes', your renewal subscription will become activated and your local license file will get refreshed with the updated expiry date.
You will receive an email with your updated license information the first time a user activates a renewal. If the license is shared among multiple users, the email will only be sent the first time the renewal is activated.
You cannot activate a renewal until your current subscription has expired, but you can purchase a renewal at any time as long as you have previously purchased a subscription license.