Models Created at Tiny Scale
Missing faces can occur when importing a model that was originally created at a very small scale.
For example, some OBJ files have vertex data that look like this:
v -3.4101800e-003 1.3031957e-001 2.1754370e-002
v -8.1719160e-002 1.5250145e-001 2.9656090e-002
v -3.0543480e-002 1.2477885e-001 1.0983400e-003
Vertices with that have coordinates with very tiny numbers are a problem because SketchUp will not allow a face to be created if it is extremely small.
When importing a such model, you may get a result that looks like this: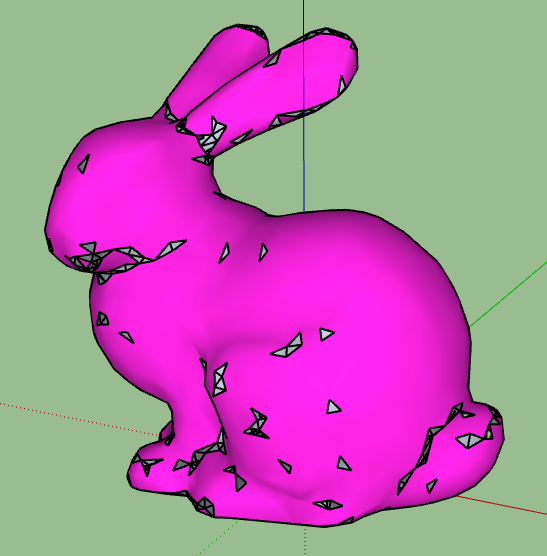 We have investigated various workarounds for this problem and are hoping to provide a solution in a future update of Skimp.
Merge Coplanar Faces
In rare cases, when coplanar faces are merged, some faces may get inadvertently deleted. If this is a problem in one of your models, we recommend disabling the 'merge coplanar faces' setting in Skimp.