PlaceMaker has a new 'pay-as-you-go' license for the PlaceMaker Plugin that allows you to access a fully functional version of PlaceMaker with zero cost up-front. Pay-As-You-Go lowers the barrier of entry and replaces the free trial license that was available in older versions.
Pay-As-You-Go licenses may be ordered for free from the PlaceMaker website.
With Pay-As-You-Go, you can preview the OpenStreetMap and Microsoft imports for free in the same way that the previous free trial version allowed you to do (SketchUp version only). However, to actually import the editable geometry, aerials, or terrain, you need to purchase and use PlaceMaker Credits.
What's great is that you can preview the data and if you are happy with the preview, only purchase the amount of credits you need, then import the data. There is no need to commit to a large up-front payment. Just pay for what you need!
In the image below, a full preview and number of credits required is shown for the building import. Pay-As-You-Go users simply need to purchase adequate credits to cover the cost of their desired import, then confirm the order to import the actual geometry!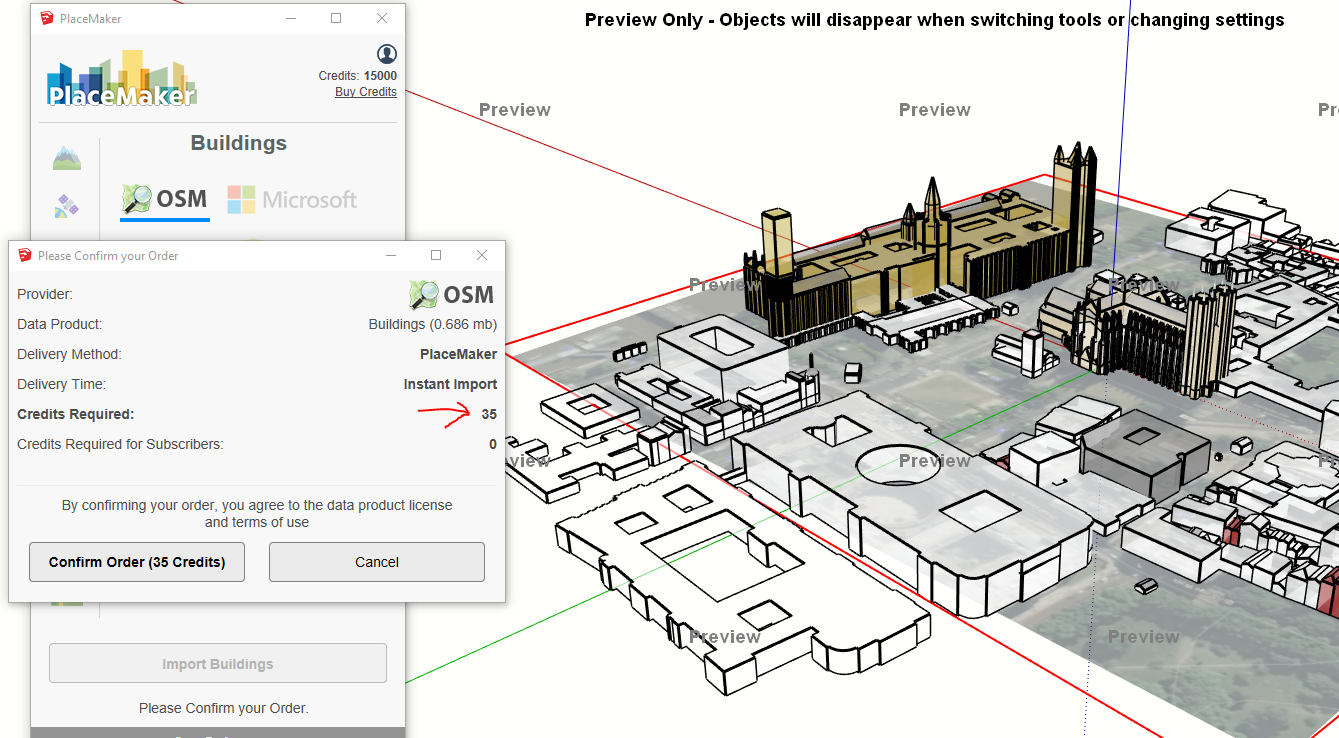 After confirming the order, the actual building geometry is generated!
Free Trials for PlaceMaker
With the release of version 3 and the Pay-As-You-Go license, free trials are no longer available. After all, the old free trial was more of a 'preview' version anyway and did not permit users to import editable data into their specific area of interest.
We strongly encourage everyone to test out PlaceMaker's full functionality using a free Pay-As-You-Go license.