This feature lets you created a mirrored copy of the selected objects about the specified plane. You can select as many groups and components as you wish and mirror them about any plane.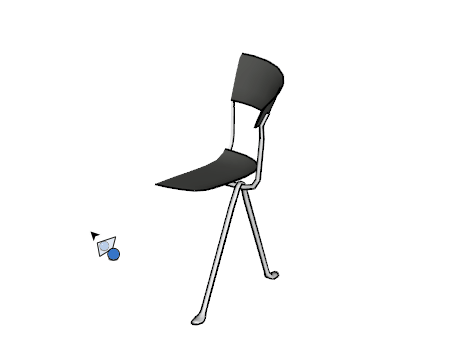 Tool Operation
(Optional) Preselect groups or components to mirror.
Click an object to mirror.
Hover your mouse over a face to use it as the mirror plane.
Click a point to set the plane position and create a mirrored copy of the selected objects.
Modifier Keys
SHIFT = Hold to lock the mirror plane orientation..
Tips
Press ESC to reset and pick a new object to mirror.
While the plane orientation is locked, you can still move it to another position.
Tap the arrow keys to lock the plane to the red, green, or blue axes.
Tap the arrow key again to unlock the plane.