Generate all possible faces from the selected edges. Preselect many edges to fill with all possible faces.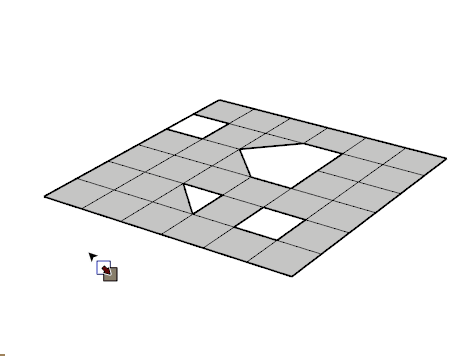 Tool Operation
(Optional) Preselect edges for making faces.
Make sure edges form a closed loop and are on the same plane.
Click an edge for making faces.
Tips
Use the SketchPlus Flatten to Ground tool to ensure the selected edges are on the same plane.