This tool lets you replace groups and components with the selected source component. In addition to adding the convenience of being able to easily choose an 'in-model' component as the source component, this tool also provides the ability to fill the target component's bounding box with the source component.
Use the SketchPlus 'Select All Instances' tool to easily pre-select all instances of a component, even instances outside the current editing context.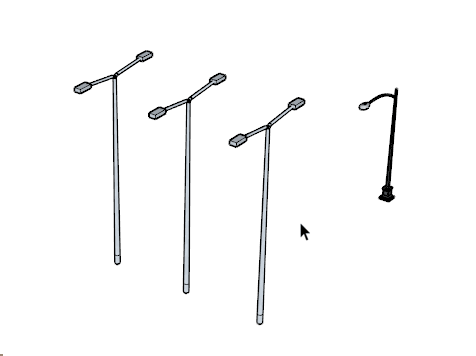 Tool Operation
Select groups or components to replace.
Click a group or component to replace all selected instances with.
Modifier Keys
CTRL = Toggle filling of the target component bounding box..
Tips
Press Esc to reset the tool and pick a new target component.