The Reducer Brush simplifies the model while maintaining the overall shape. With less edges and faces, the model can be easier to view and edit in SketchUp. File size is also reduced since there is less geometry in the model.
Strength controls the size of edges that are considered for simplification. If strength is small, only short edges may be reduced and if strength is large, longer edges may also be reduced. If you only want to eliminate tiny edges, set the strength value to be relatively small.
Strength cannot be inverted when using this tool.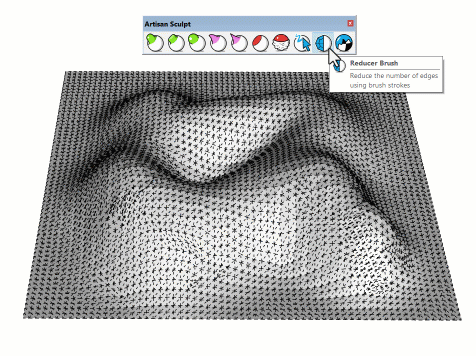 After simplifying an area with this brush, it is useful to hold ALT and smooth the mesh to make the triangles more uniform and smooth.