Open the License Manager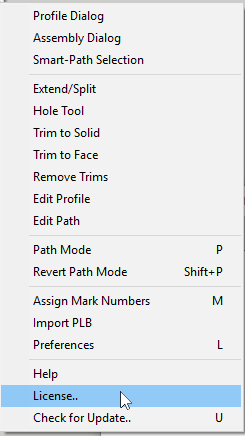 The License Manager is used to activate and remove your Profile Builder license. Open the License Manger from the Profile Builder menu.
Activate License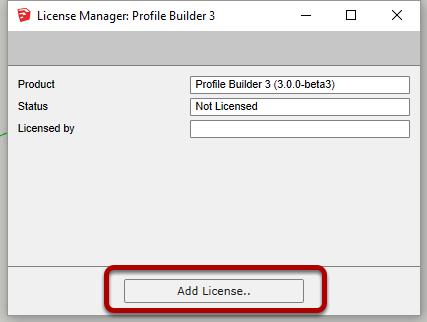 Activating a License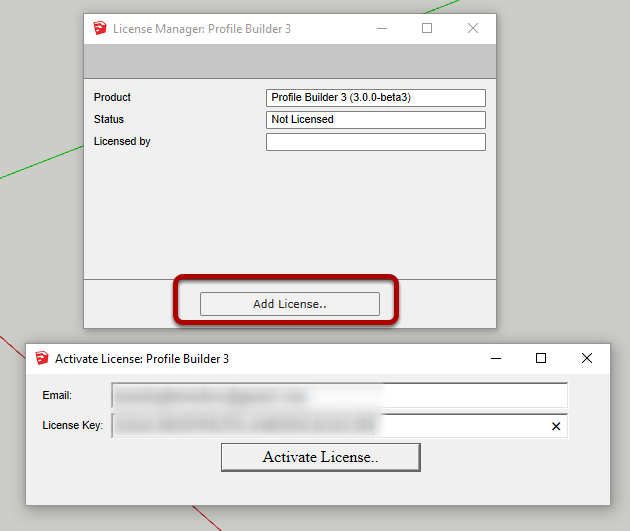 Click the 'Add License..' to activate your trial or full license.
Once you have ordered a license from the Profile Builder website or any of our authorized resellers, you will receive a license key. Simply enter your email address and the license key to activate the license. Please use copy / paste (CTRL+C and CTRL+V) to enter the key. If the key is not accepted, please try again.
If you are unable to activate your license, please contact customer support.
Remove or Transfer a License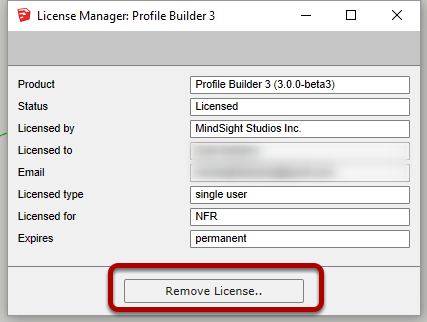 If you would like to remove your license, you can do so by clicking the 'Remove License..' button.
Use this feature if you want to remove and transfer your license to another computer.