Path Mode lets you convert a 3D Profile Member to a simplified representation. While in Path Mode, only the internal path lines are drawn as well as a face that represents the profile of the object.
In Path Mode, all of the Profile Member attributes are maintained even though the visual display is different.
The biggest advantage of using Path Mode is that it allows you to easily inference to the Path of the Profile Member which makes editing operations easier, quicker, and more accurate.
Enable Path Mode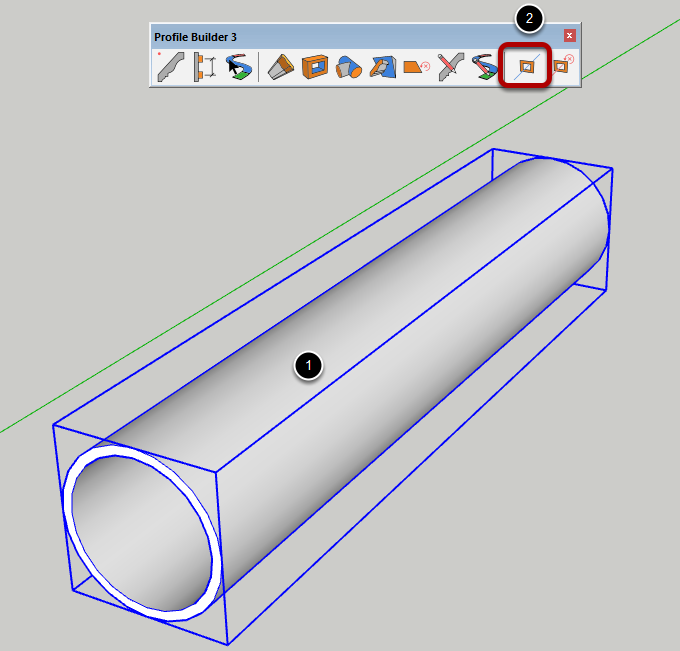 To enable path mode:
1. Select Profile Members with the Select Tool.
2. Click the Path Mode button in the toolbar.
Continue Modeling while in Path Mode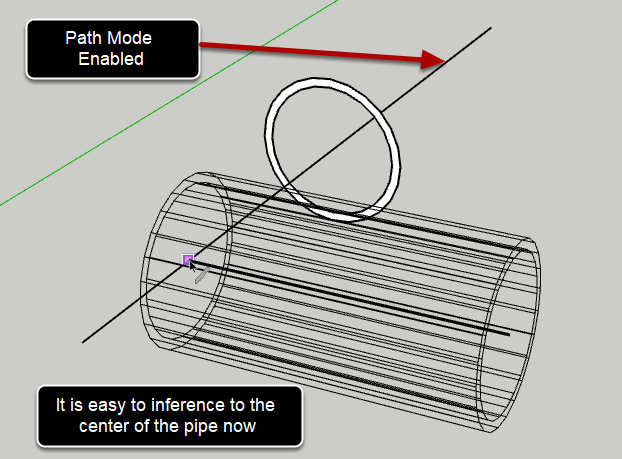 While in Path Mode, it is easy to inference to the path of the Profile Member.
Profile Members in Path Mode can be Edited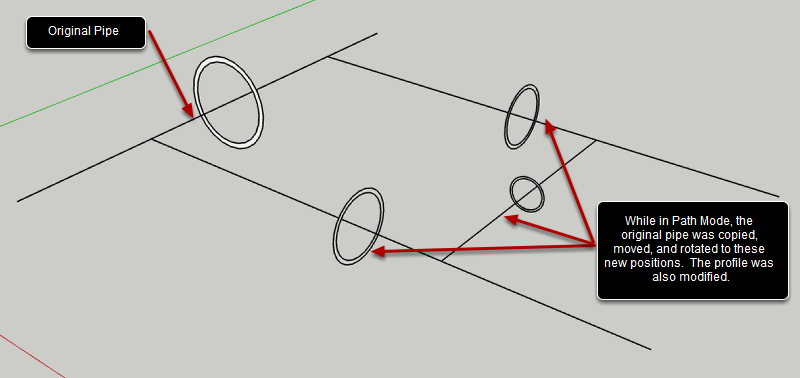 While in path mode, Profile Members can be moved, rotated, and edited with most of the Profile Builder Tools. However, the trim tools cannot be used for a Profile Member that has Path Mode enabled.
Disabling Path Mode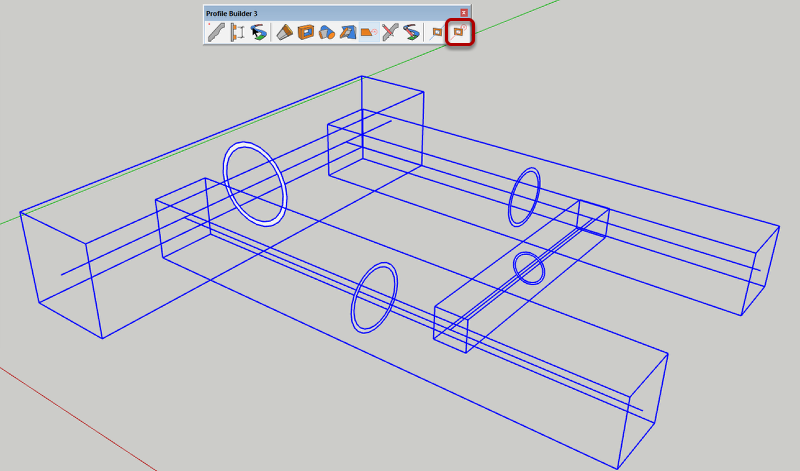 To disable path mode, select the Profile Members that are in Path Mode and then click the 'Revert Path Mode' button in the main toolbar.