Launching the Tool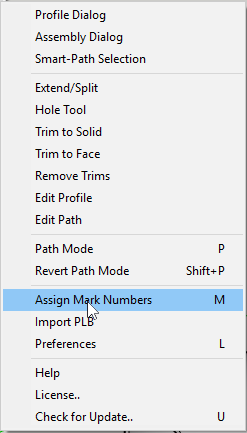 First select Profile Members within your model and then launch the tool.
Select the tool from the Profile Builder menu.
Input Naming Parameters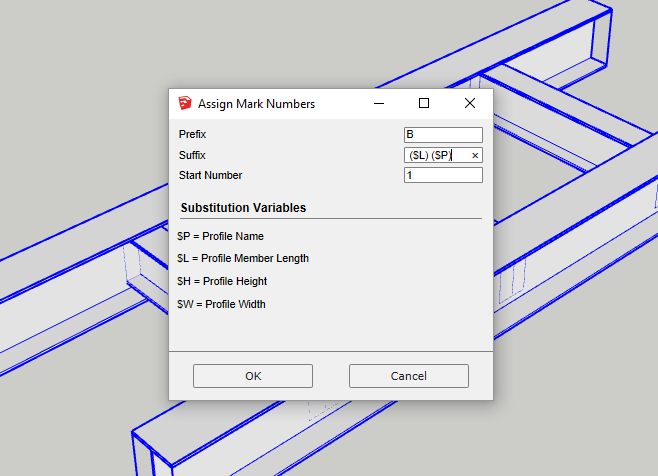 Prefix = first part of name
Suffix = last part of name
Start Number = the first number
You can use the following variables and substitute the actual value into the name.
$P = Profile Name
$L = Profile Member Length
$H = Profile Height
$W = Profile Width
Congratulations! You just assigned mark numbers to Profile Members!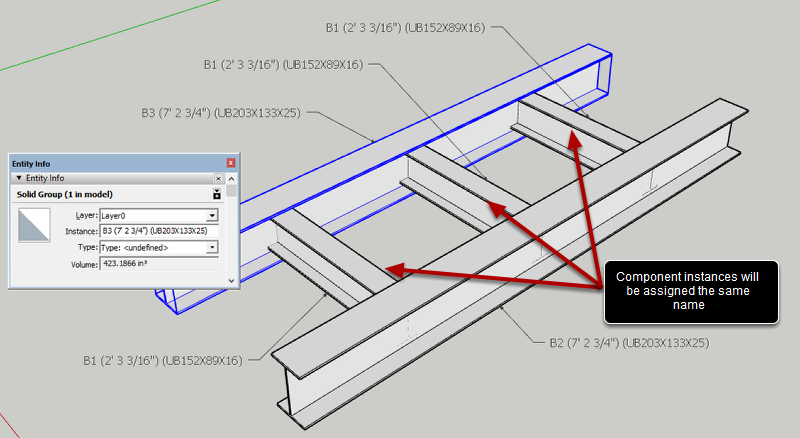 The SketchUp text tool or Entity Info window can be used to reveal the new names for the objects.