Scroll down below the video for the written version.
In this tutorial, we'll cover how to install the Profile Builder extension, how to activate your license, and how to customize your language.
SketchUp needs two things in order to install Profile Builder:
The RBZ file which contains the extension itself

A valid license for the extension
Whether you're using the free trial of Profile Builder, or whether you've purchased the full version, you should have received an email with your license information. This email will also contain a link to the web page where you can download the RBZ file.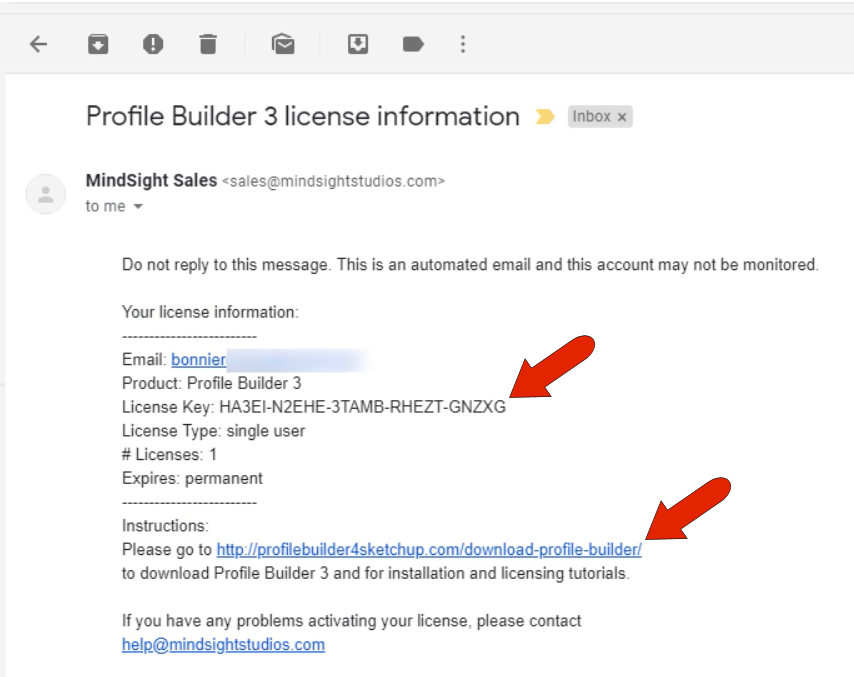 On the Download page, if you click directly on the Download button, the RBZ file will be saved to your Downloads folder.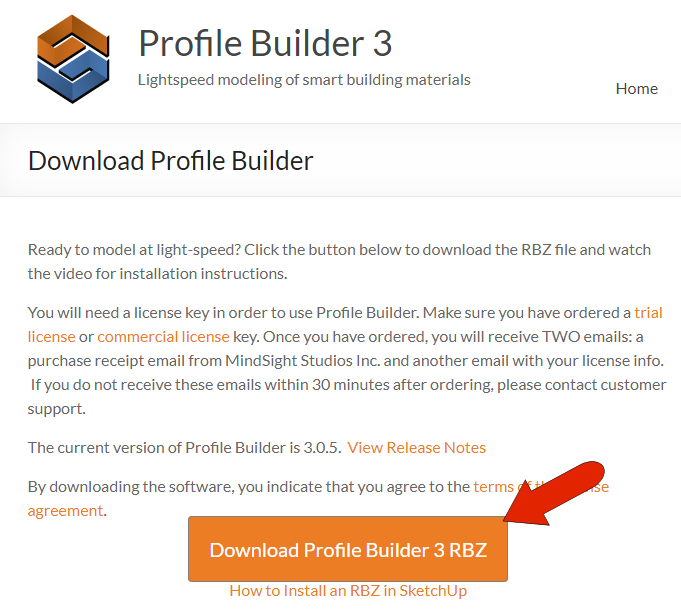 To save the file to a different location, right-click on the Download button and choose Save Link As. Then you can browse to the folder where you want to save the RBZ file.
To install the RBZ file, open SketchUp, which must be version 2016 or later. Profile Builder works in SketchUp 2016, though the installation steps listed here apply to versions 2017 and higher.
Choose Window / Extension Manager, or click the Extension Manager icon.

At the bottom of the Extension Manager window, click Install Extension.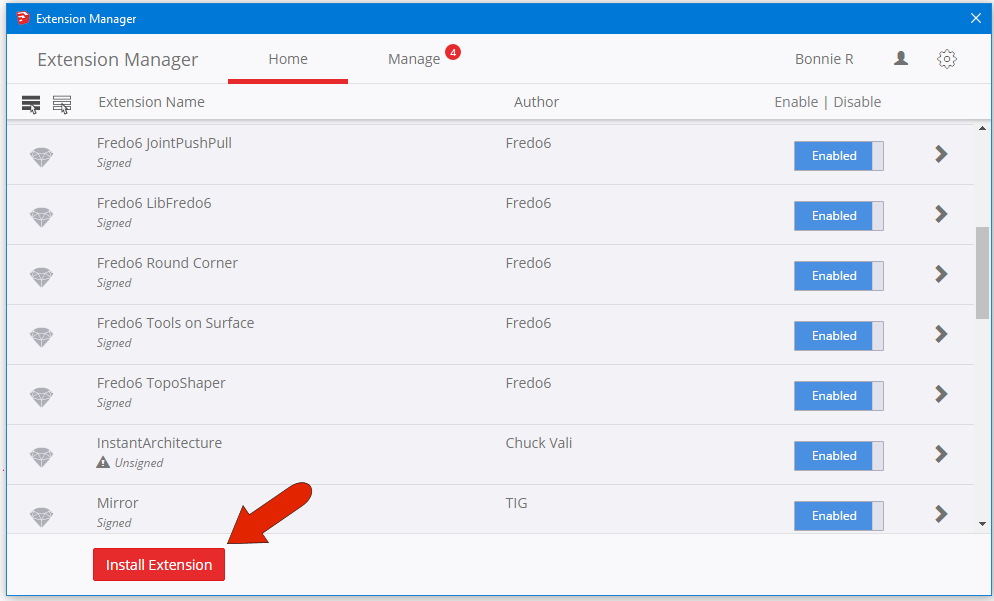 Browse to your Downloads folder, or to the folder where you saved the RBZ file, find the RBZ file, and click Open.
Profile Builder will now appear on the alphabetical list of extensions, and it should be enabled by default.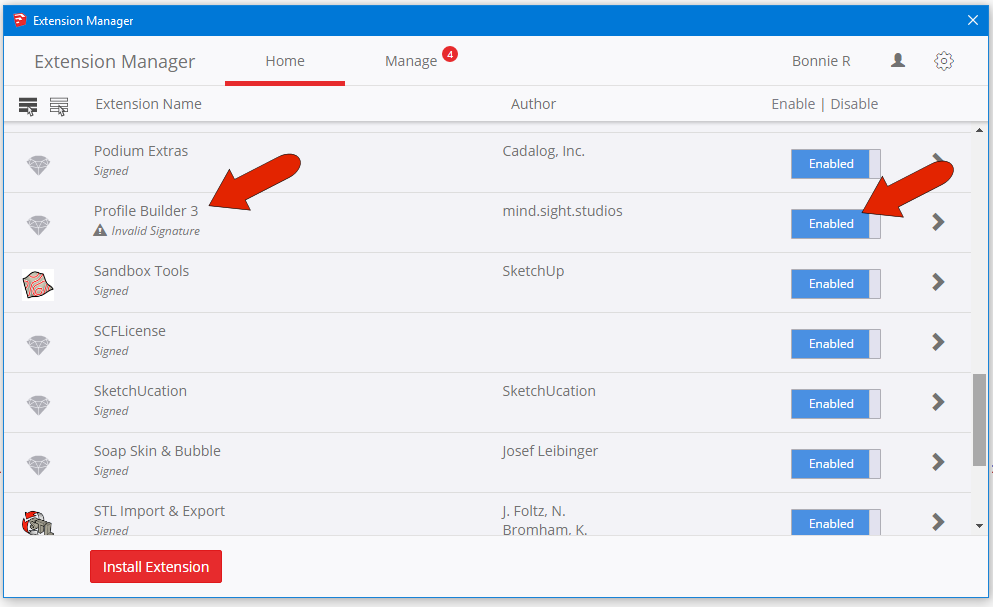 If Profile Builder is not enabled, click the Disabled slider to enable the extension, and click Apply Changes.
Then close the Extension Manager.
If you're upgrading from a previous version of Profile Builder, you'll also have to close and restart SketchUp, to ensure that your new version is loaded properly.
The Profile Builder toolbar should appear automatically.

If you don't see this toolbar, you can find it in your View / Toolbars menu on PC, or View / Tool Palettes on the Mac. You can also open Profile Builder by choosing Extensions / Profile Builder / Profile Dialog.
To activate your license, choose Extensions / Profile Builder / License. In the License Manager, click Add License at the bottom. Enter the email address listed in your license information, and copy and paste the license key. Then click the Activate button. The License Manager will now show your license details.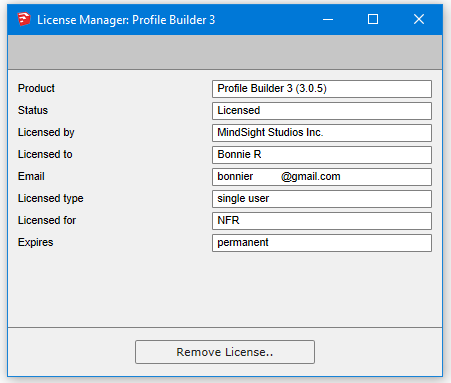 To customize the language for your Profile Builder user interface, choose Extensions / Profile Builder / Preferences. The options on the Preferences window will be covered in later videos, but language can be set under General.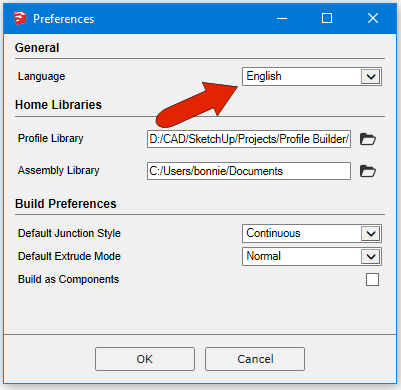 If you change the language, you'll have to restart SketchUp to see the change.