PlaceMaker can import imagery, roads, paths, buildings, and trees onto any terrain surface.
Prior to importing any features, make sure that you have the 'Merge with Surface' options enabled in the PlaceMaker import options.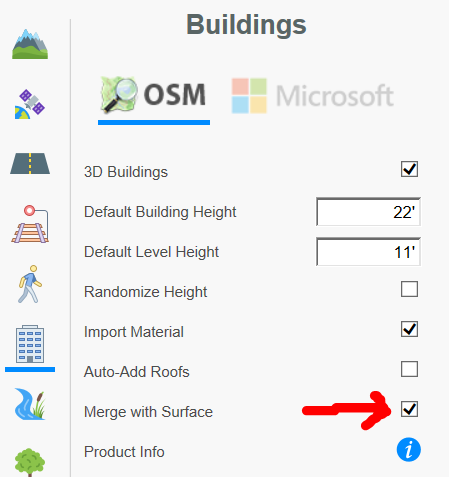 Select the terrain surface in SketchUp and then click the import button to import the feature onto the terrain.
PlaceMaker will place buildings on Terrain at the correct elevation and model the roads and paths and building footprints directly onto the terrain creating a unique digital elevation model.
If you use the 'Merge with Surface' option when importing imagery, the imagery will be painted onto the terrain surface.