Skimp can import many different 3D model formats into SketchUp, including OBJ, FBX, DAE, PLY , and more.

To import a model, click the Import Model icon in the toolbar.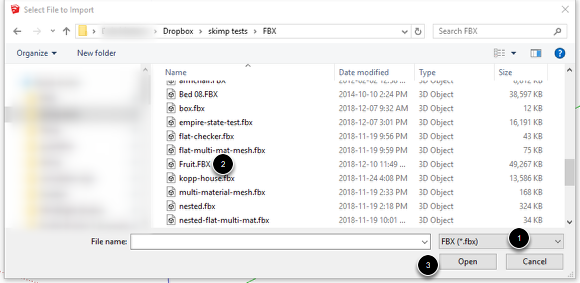 Browse for the model you wish to import. To view specific supported file types (Windows only), choose the file type from the dropdown.
Choose the file type from the drop-down (Optional)
Select the File
Click 'Open'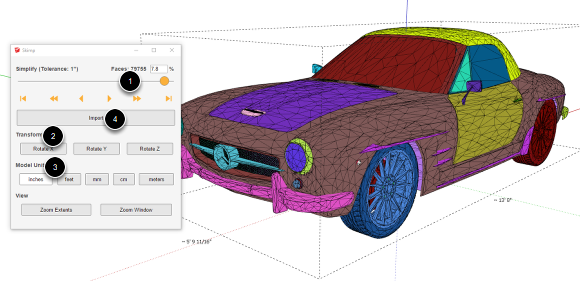 A preview of the imported model will be displayed. If there are faces that do not have materials or textures applied, a random color material will be used. These random color materials can be easily replaced later using the 'Replace Textures Tool'
Drag the slider to simplify or refine the model.
You can click the rotate buttons to rotate the model 90 degrees about the selected axis
You can also specify the units of the model so that the model will be imported at the correct scale. Note that the preview will display the current dimensions of the models bounding box so you can confirm that the model is the correct scale.
When you are ready, click the 'Import' button.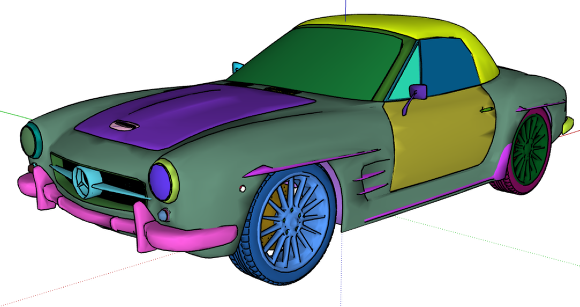 When the import process is complete, the new imported geometry will be added to your SketchUp model.
If the model did not have the correct colors or texture assigned, you can easily change them using the Replace Textures Tool. If the model already had proper materials and textures assigned, then you are done!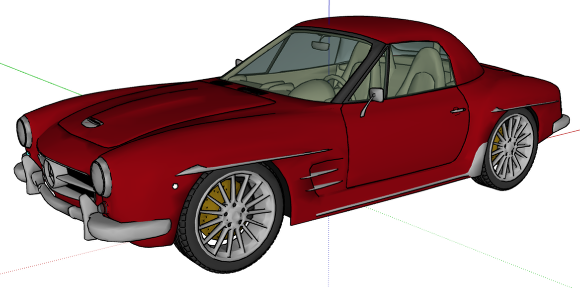 In this case, we must use the Replace Textures tool to fix the incorrect material assignments.
After using the Replace Textures tool and editing the material colors, this is the final result!