In this article, we'll demonstrate how to use Skimp to reduce a model that was downloaded from the 3D Warehouse. However, Skimp can simplify ANY group or component that is already in your SketchUp Model.
Just select the object(s), click the 'Simplify Selection' button, and replace!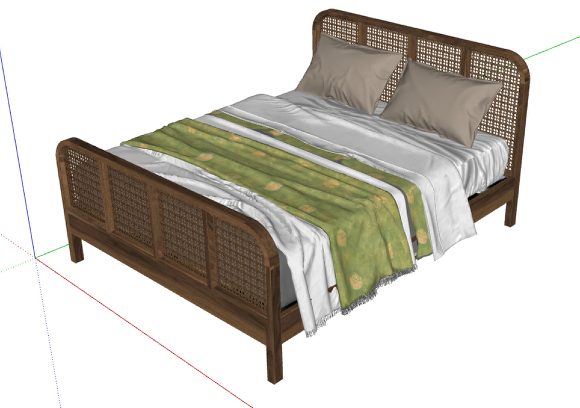 Above is the original model from the 3D Warehouse. After purging all unused components and materials, the model is still 33 MB in size.

Select the component using SketchUp's select tool. Then click the 'Simplify Selection' button in the Skimp toolbar.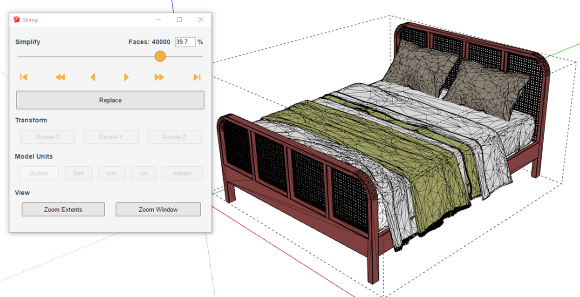 Drag the simplification slider or enter the desired percentage of reduction and press Enter or Return.
You can also use the yellow arrow buttons for greater control.
When you are satisfied with the level of simplification, click the 'Replace' button. If you want to cancel, just close Skimp dialog window.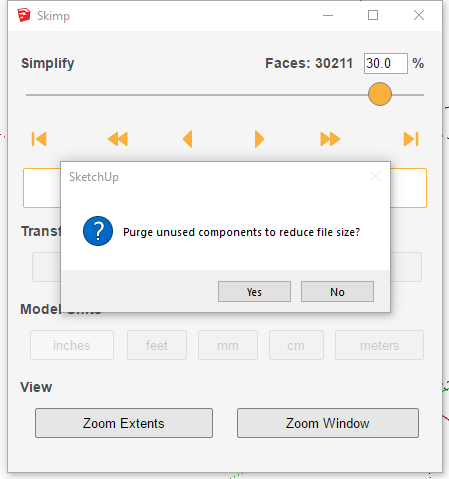 When the simplification process is complete, Skimp will prompt you to purge unused components to reduce the model size.
When Skimp simplifies your model, it does not remove the previous high-poly components. You need to purge them if you want to completely remove them from your model and reduce the size.
If you want to disable this prompt, go to 'Settings' and disable the 'Prompt to Purge Unused' control.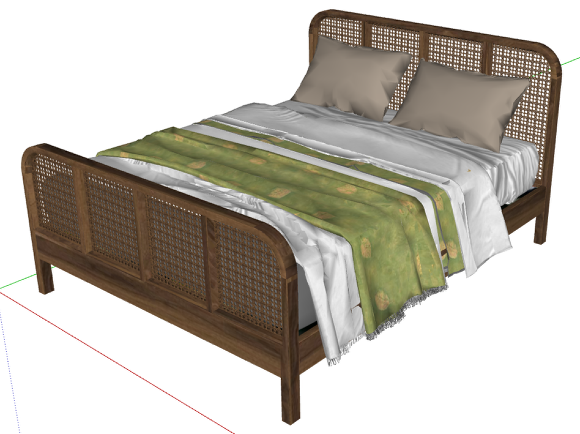 After replacing the original model with the simplified one, the visual differences are minimal, and the file size has been reduced from 33 MB to 9 MB!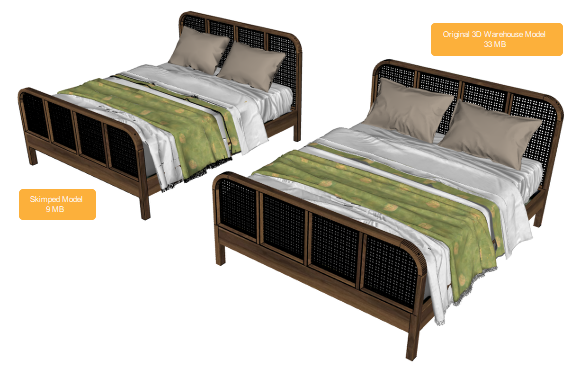 If your model is not simplifying as expected, see this article.