Save the Assembly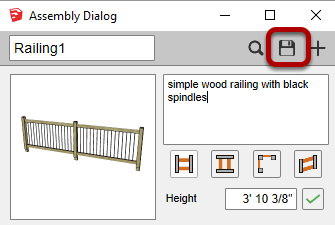 Click the 'Save Assembly' button to save the Assembly.
A window will open asking where to save the Assembly.
The assembly will be saved as a SketchUp component (SKP file).
Save an Assembly Component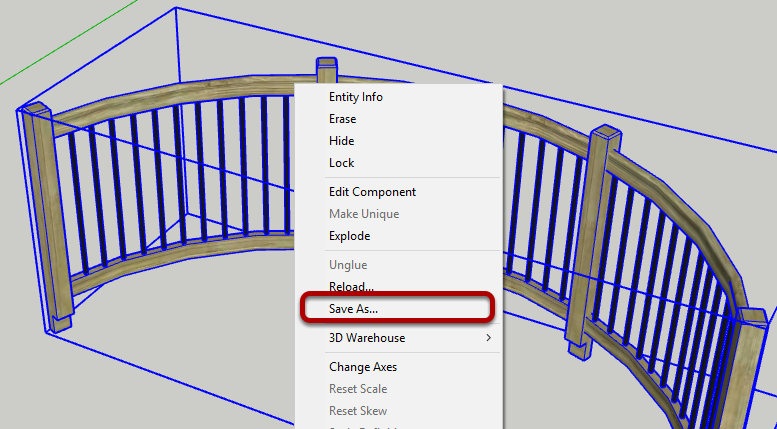 You can also save an Assembly by converting an Assembly to a Component using the right-click context menu and then using the context menu to save the Component.
This is useful for creating specific prototype Assembly thumbnails for your library or before uploading to the 3D Warehouse.