If you click the Add License button and the window that opens up is blank, it is likely because you have some software or hardware installed that is blocking access to our activation server 'mindsightstudios.com' or 'server.mindsightstudios.com'
On Mac, you may see a completely blank window: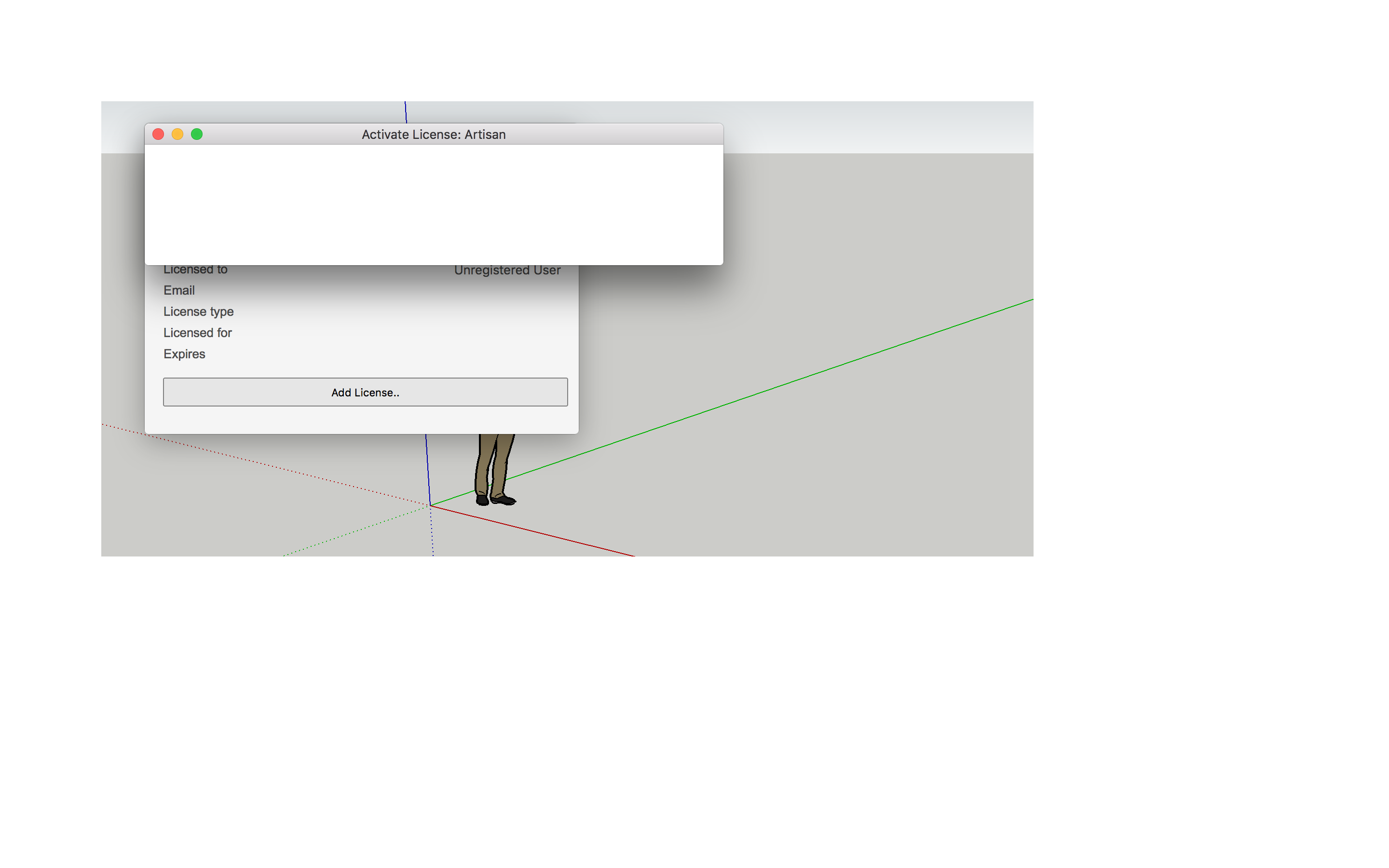 On Windows, you may see a blank window that says 'Navigation to the webpage was cancelled'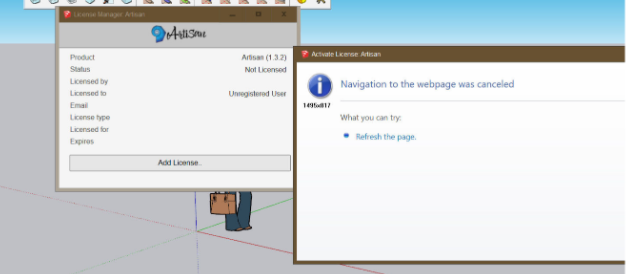 Please try the following steps to resolve this problem:
Make sure that your firewall or anti-virus software is not blocking access to our server. You may need to whitelist or add an exception for our domain.
If that doesn't work, try temporarily disabling your firewall or anti-virus software to activate your license.
Try clearing your Internet Explorer (PC) or Safari (Mac) cache. Our SketchUp plugins use Internet Explorer and Safari to display the activation window and a corrupted cache could cause this issue.
Try restarting your computer and restarting your modem / router.
If you are accessing the internet using a VPN, try disabling it.
Make sure your computer date and time settings are correct.
How to clear your cache:
macOS: Open Safari and click Safari > Preferences > Privacy and then click the Manage Website Data button and click Remove. You may also want to remove your browsing history by going to Safari > History > Clear History.
Windows: See this page