If you try to activate your license and get a message that you have exceeded your allowable activations, please submit a request to have them reset.
Make sure that you select the type of request to 'Exceeded Activations / Reset Activations' and select the correct Product for which you need your license reset.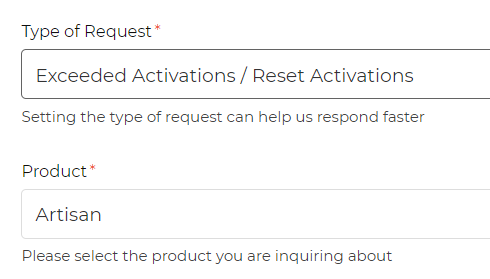 We normally respond and will reset your activations within 24 hours unless the request is submitted on the weekend. We are working on ways to improve this process so in the future you will be able to reset the activations yourself.
Also, make sure you have the latest version of your plugin. That can help prevent this issue from occurring unnecessarily.