The SketchPlus Component Finder lets you easily search for components visually or by name by entering text in the Search bar. You can also navigate to your local component library folders to quickly import components into your current model.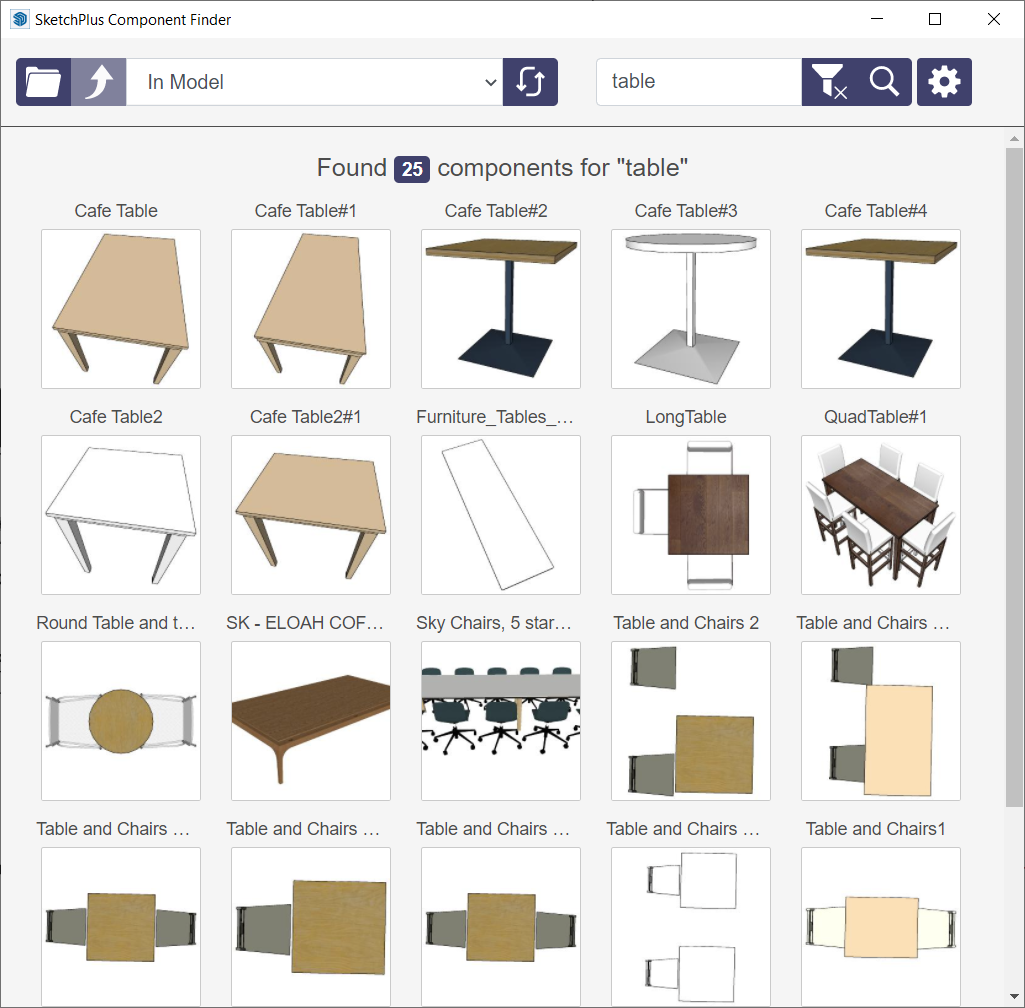 Click the 'Folder' icon to browse for components on your computer. By default, the Component Finder will also search sub-folders up to the specified folder search depth level. Change the search depth by clicking the 'Gear' icon and opening the Settings window.
Note that increasing the search depth can slow down the search process. For example, by setting the search depth to 5, the Component Finder will search the current folder but also recursively search any sub-folders up to 5 levels deep.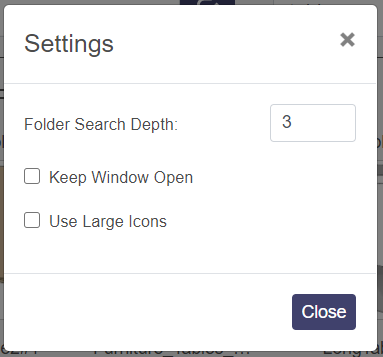 Simply click a Component thumbnail to load it into your model. If you check the 'Keep Window Open' setting, the Component Finder will remain visible after clicking a Component.
You can right-click a component to open a context menu. When browsing a folder on your computer, the menu lets you open the folder containing the file or open the SKP file of the component with SketchUp for editing.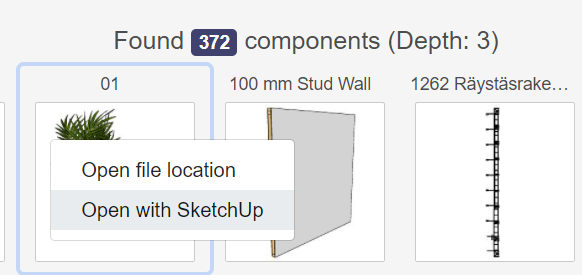 When browsing 'in model' components, the menu lets you save the component as a separate file on your computer.
Tip: Take the time to give your components meaningful names so that it will be easier to search for them using the Component Finder.
Tip: When browsing components on your computer, you can hover your mouse over the thumbnail so see the full path of the component.