With this tool, you can create multiple copies of an object based on the relative position, scale, and rotation of the first copy. This is useful for things like stairs or to add more copies of an object you previously copied at the same relative position.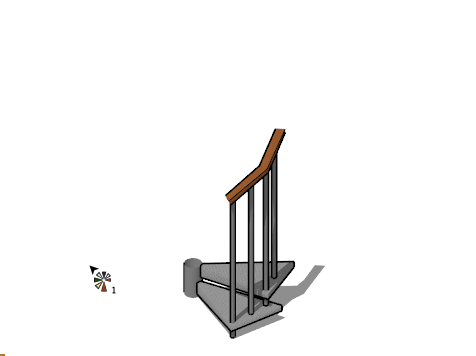 Tool Operation
(Optional) Preselect a component.
Click a component to select it as the source object to copy.
Click another instance of the same component to set the relative transformation of the copies in the array.
Move the mouse to set the number of copies or key-in a value.
Tips
Press ESC to reset the tool and pick a new source component.
If you use the tool on a group, it will be converted to a component automatically.