Use the Nudge tool to move entities at discrete intervals using the arrow keys in order to fine-tune an entity's position.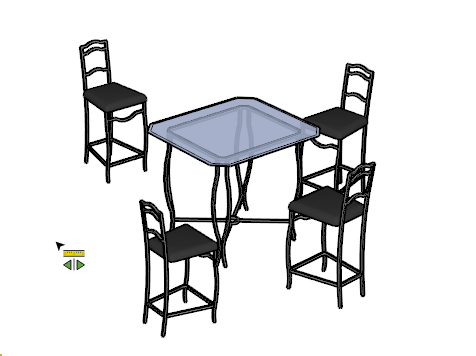 Tool Operation
(Optional) Preselect entities before activating the tool.
Click an entity to move.
Use the arrow keys to move the selected entities along the directions of the axes.
Press ESC to clear the selection and select a new entity to move.
Modifier Keys
SHIFT = Toggle movement of up and down arrow keys to be along the green or blue axis.
Tips
Key-in a measurement to set the movement distance used for each keypress.
You can use the SketchUp Axes Tool to define the direction of the axes and movement prior to using this tool.