This feature can be used to toggle edge display of quads and other faces (polygons). Only active edges are affected. These are the edges that are in your current editing context that you can select with the Select Tool. This feature does not affect edges inside groups and components.
When editing organic geometry, it is recommended to turn on the display of edges. This results in all of perimeter of edges of quads and polygons becoming 'hard' or 'not soft'.
In this mode the edges, quads, and polygons are easier to see, select, and edit.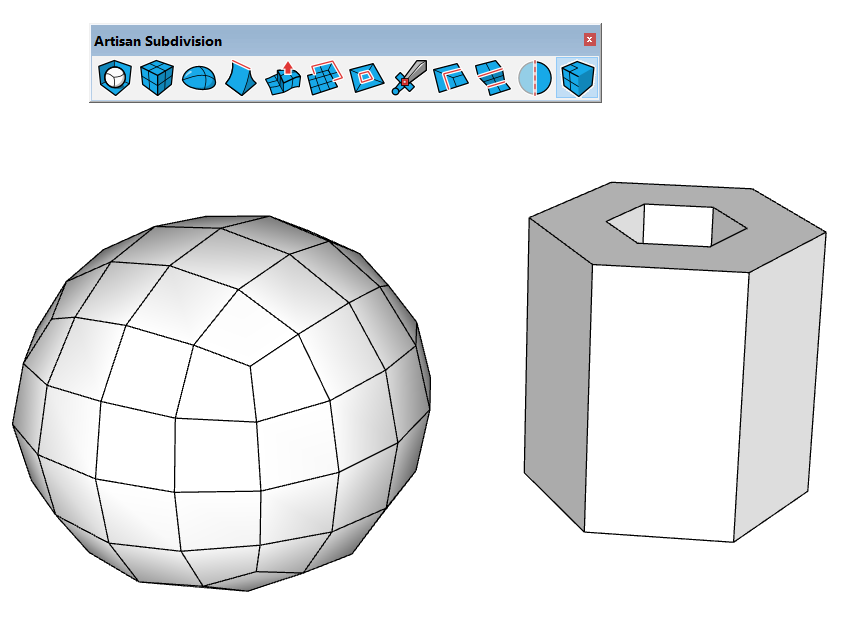 When viewing or rendering the model, you may want to turn off the display of edges so that all perimeter edges of quads and polygons become 'soft'. When edges are 'soft', they are not visible unless you have View->Hidden Geometry enabled.
Note that when all edges are soft, the native SketchUp Select tool will treat the faces as a continuous surface so that when you click one face, all connected faces become selected. However, the Artisan Select tool does not work this way. It will only select individual quads and faces even in this mode.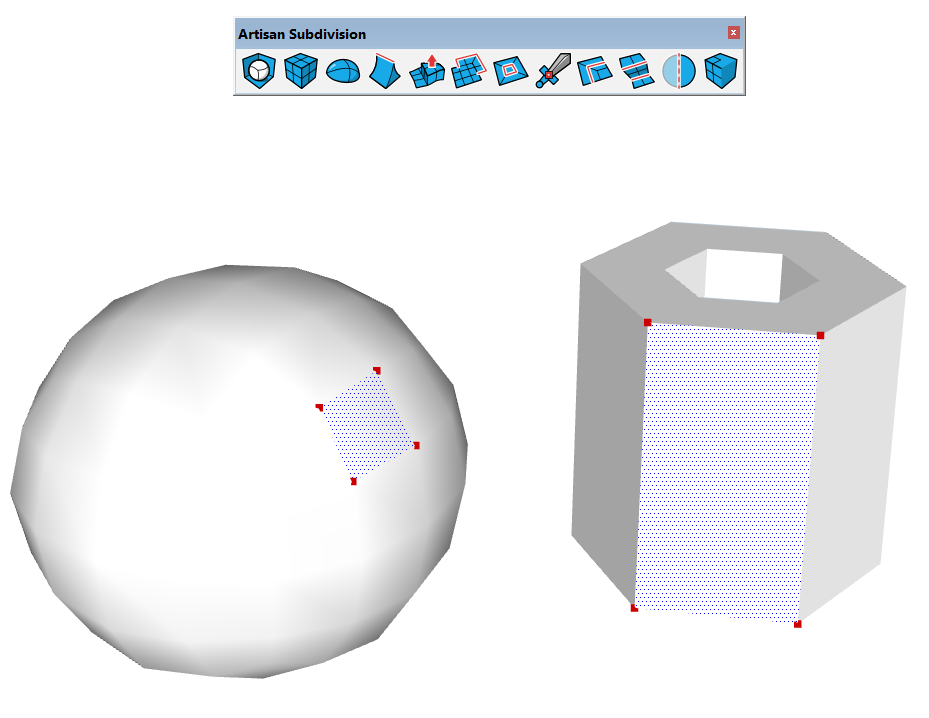 Tips
Remember, only active geometry is affected by this feature. Edges inside groups and components will not be modified.
If your model has non-planar quads, it is recommended to also disable the display of hidden geometry using View->Hidden Geometry unless you want to see the non-planar quad diagonals as shown below.