Artisan Move is similar to the native SketchUp Move tool but it has the following key differences:
Supports selection and movement of vertices
Supports selection and movement of quads
Supports soft selection movement of vertices
Maintains quads by auto-folding if move tool causes quads to become non-planar
Cycle 3 axes using the ALT key
Supports real-time subdivision modeling
Supports movement of SketchyFFD control points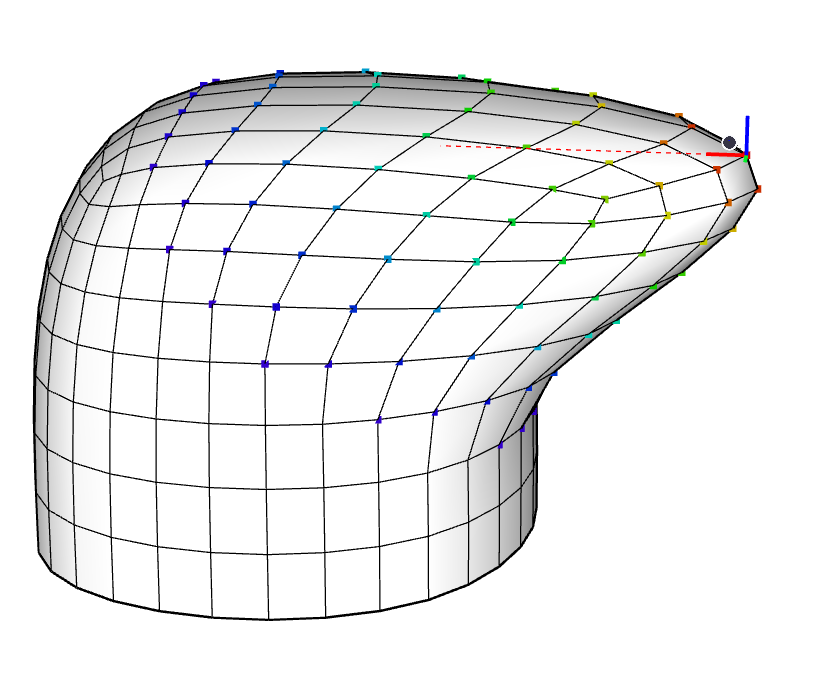 Operation
(Optional) Preselect entities to move.
Activate the tool
Click the first reference point for the move.
Move the mouse to set the move direction and distance.
Click to complete the move.
Modifiers
TAB = Toggle soft selection
ALT = Cycle between LOCAL, WORLD, and VIEW axes modes
SHIFT = Hold to Lock Inference
Arrow Keys = Lock to Red, Green, or Blue Axes